Recruitment consultant

E annick.engelen@azuro.be
T 03/206.78.32
M 0497/83.11.76
W LinkedIn
I started working at Azuro in May 2013. I am responsible for the search and recruitment of candidates, mainly for  the banking and insurance world. I often search for file managers, underwriters, account managers, commercial advisors, customer service employees and office managers within the banking and insurance industry.  I have however a much broader experience in different industries and job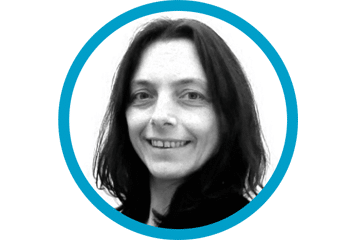 types. Apart from being specialized in the banking and insurance world, I have a good knowledge of  the logistic and maritime world as well, as I worked for 9 years as a forwarding agent in this business.  Before joining Azuro, I also worked for 3 years at MenT Associates as a headhunter specializing in technical profiles in the chemical, construction and logistics sectors.  Because of my broad experience, I recruit at Azuro for different clients, different industries and job types, but with a special focus on the banking and insurance world.
I hold a Masters degree in Translating. Apart from my senior experience in recruitment, Azuro gave me the opportunity to further expand my knowledge through extensive training, resulting in a certificate for DISC-behavior types, and a post-graduate degree in recruitment, search and selection.
To stay fit both mentally and physically, I ride my bike to work every day and I try to swim more laps in the pool every week. When I'm not at work I prefer to spend time with my family somewhere in the south, preferably Greece. An interest I probably developed as a result of my Master's degree as a Translator French- Spanish – Greek.
Summary of Annick's profile:
Senior recruitment expert with expertise in banking, insurance, maritime, logistics, technics, engineering.
Works as a recruitment consultant at Azuro for various job types and industries.
Master degree in Translating with a post-graduate degree in recruitment, search and selection. DISC Certified.