Managing Partner
E raf.steenssens@azuro.be
T 03/206.78.30
M 0499/936.000
W LinkedIn
I started Azuro in the summer of 2011, after having earned my merits at different employers in the HR services sector. There I have held positions as selection advisor, business unit manager, outplacement manager, and I  worked in several coordinating roles at the headquarters of a temp office resulting. Altogether I had an experience of more than 10 years in the HR services sector before starting Azuro.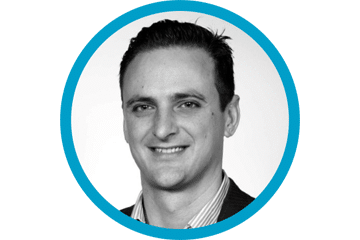 My main mission after all these years still is the same: to find the perfect match between candidates and employers. By making the ideal match, we not only help companies grow, we also contribute to a person's life in a unique way. As a large part of life plays out in the work environment, changing jobs means changing quality of life for many of our candidates. Being a part of this process is very satisfying to me.
Besides making the ideal match happen, many other things in the HR world are of interest to me. I prefer to stay in touch with the latest trends and evolutions in my sector, and have a specific interest in strategic optimization of recruitment processes as well as behavioral coaching.
At Azuro I mainly focus on assessments and direct search assignments for our clients, apart from my tasks as managing partner.  As I am now nearing 15 years of experience in this sector I have experience in a multitude of industries and job types.  My main expertises are situated within the banking and insurance world, finance, HR, customer care, telecom, marketing, communication, ICT, process- and project management.
Before starting Azuro, I have had the opportunity to make a small trip around the world. Traveling, and exploring other cultures is a real passion of mine. I also enjoy art, and during my free time I like to engage in amateur painting.
Summary of Raf's profile:
Managing partner at Azuro
Nearing 15 years of experience in the HR Services Industry
Works mainly on direct search assignments and assessments, apart from being managing partner
Expertise in a large variety of sectors and job types
Jobs on expert and management level